The flow of chiffon in the wind, a dusting of snow, the smell of peonies in full bloom; every wedding day is as unique as the couple saying their vows. It is my absolute JOY to help bring your wedding décor dreams to life. With 15 years of wedding design experience, we are adaptable to different styles and love to mastermind and brainstorm how to do different designs and incorporate even the most elaborate of visions.
How the process works:
First we get to chat! I want to hear all about your wedding. Some of the key information I will need to know to best serve you during your first consultation is:
Wedding date
Venue
Colors and themes
What type of arrangements are you looking for? (Bridal party flowers, centerpieces, arch, ceremony flowers, etc.)
What is one thing you want really special about your day?
Do you have a budget you are hoping to stay in?
Do you have pictures or a Pinterest board that you would like to share?
After we chat about your wedding, I will put together a proposal and some pictures to help you see your vision. In this business, pictures are literally worth a 1000 words and they help me show you your wedding day.
Booking:
If you decide to have me as part of your vendor team (spoiler alert: I am super excited) I have a $600.00 deposit to book your date. From there, our final consultation happens a month before your wedding where we finalize all the little details.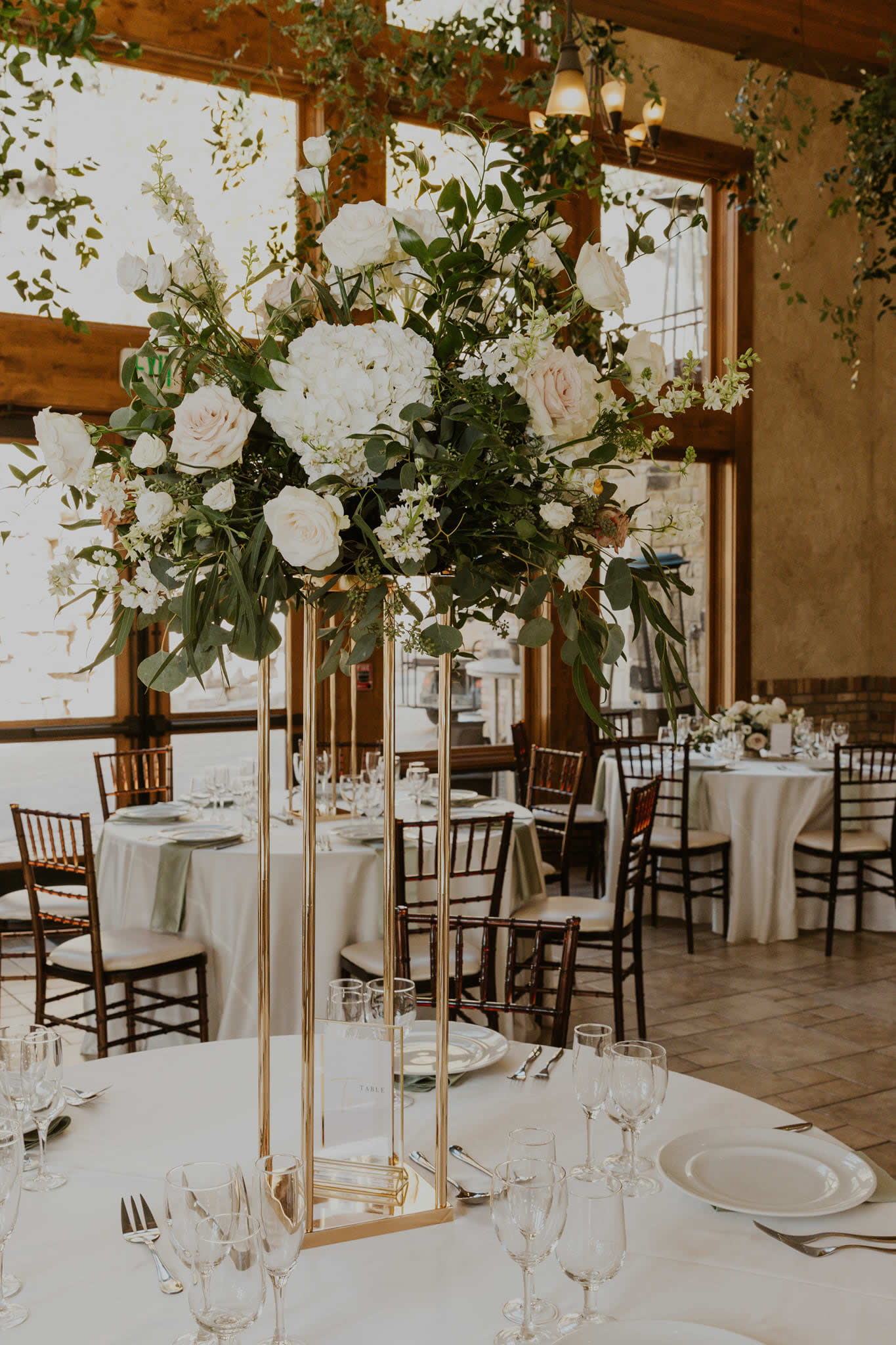 Average Pricing:
Each wedding is custom designed, so prices vary. Some things that affect pricing are: types of flowers, seasons and weather. Some flowers do best in the local market and other flowers are only available shipped from overseas. During our consultation, we can chat about this and where your flowers will come from for the freshest product at the best price.
**Prices are an average range**
Bridal Bouquets: $250-$380
Bridesmaids: $50-$95
Boutonnieres: $20-$30
Halo: $55-$75
Pocket Squares: $40-$60
Corsage: $30
Simple Centerpieces: $35-$60
Short Floral Centerpiece: $75-$120
Tall Centerpieces: $250 and up
Arch Sprays: Small ($150-$320) XL
Ground Arch: $1000 and up
Welcome Sign Florals: $75-$120
How far in advance should I book my wedding day?
Did you know that in 2022, Colorado was the 8 th hottest spot for weddings in the US? Thus, the prime wedding months do book up fast. If your wedding falls into one of these dates, don't be shy to start interviewing florists 8-12 months out.
Where do you get your flowers?
Supporting my local community is super important to me, so I go to the local flower farms first, then to the wholesale in Denver.
Do you deliver?
I am a full service studio, so I offer delivery, setup, transfer and strike services.
Can I buy flowers from you wholesale?
I am not a wholesaler, but several local farms sell flowers by the bucket to DIY brides and I am happy to connect you to them!
Do you have vases or do I need to provide them?
I have several rentals for you to choose from, prices will be cheaper than buying the items yourselves. If what I have in stock does not match your theme, I work with several rental companies who offer some really cool
pieces.
What other services do your provide?
I make custom signs and details for weddings (this can be place cards, paper roses, favors, etc) and also provide additional setup help for an added charge.